Here is this morning's work on the new novel.  To understand this you need to know that William Martin is a wealthy American industrialist (Coal and Timber) who finds himself in the castle of an Austrian nobleman in the year 1912, just before the outbreak of WWI.  Everything in this mountain palace is new to him and there he meets the love of his life.  I am writing this in bits and pieces as the spirit moves me.  I would really appreciate any comments you have.  Ed.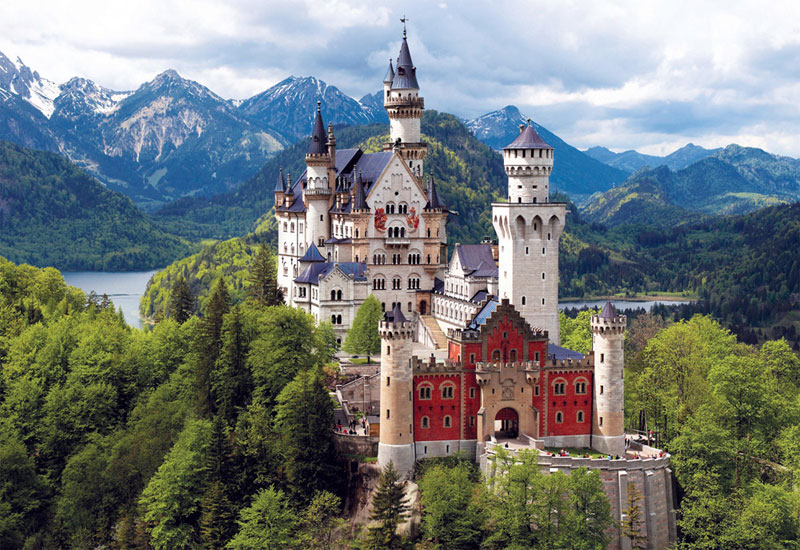 William Martin had seen the princess before.
First in the ballroom.  It was his second evening in Burghausen castle and he was still overwhelmed by this new world.  Or, rather, this very old, even ancient world that was so new and so foreign to him.  There was so much to catch and even captivate the eyes: the grand and complex architecture of the castle itself – the vaulted ceilings, twenty feet high, the marble hallways; then the paintings, some as big as a sail, idealized battle scenes, bigger than life portraits of long-passed aristocrats, the men in sashes and medals, the women in tiaras and gowns.  All of them looking down at the attenders, no doubt as they had looked down on others every day of their lives.  And the courtiers at every table, dressed in white satin with their red and blue scarves and ribbons and with diamonds and emeralds and sapphires everywhere.  The color, scope and detail of it all he was only beginning to take in when, with one look at Katerina, it all faded into grey and then vanished.
She was across the hall from him, not twenty feet away, and before the moment he sighted her she had been obscured by the anxious young men who surrounded her.  When the sea parted and Martin first glimpsed her it was as if light radiated from her face and Martin heard – no, felt – music in his heart that he had never heard before and yet that he knew like the blankets of his boyhood bed.
All of his surroundings – the light and color and splendor of it all – might have been what this mighty nation, this millennial empire, wanted.  Might have been the product and hard-won prize of generations of sacrifice and longing.  But when he glimpsed Princess Katerina he knew his desire was not for anything else in the room – not for wealth or rank or inclusion in the highest circle – but only and ever for her.  He was so surprised at his instantaneous emotion at the first sight of her face that he distrusted it.  He thought to remove himself from the room and found to his great surprise that he was unable to move and unable to speak.  After the shock had passed and he had recovered his faculties he left the room for the balcony where he stood for a long time and watched men smoke.  Then he went back like an addict or like one starved for that which he had never known or imagined and of which he had caught the first hypnotic scent.
copyright 2018