In the past few days I have posted segments of a long poem about a small-town jazz club.  Your responses have been generous, but I think many readers only got one or two pieces of the thing.  That's my fault.  I posted it as I wrote it.  I just couldn't wait.  But I thought it would be right, now that I am sure that it's finished, to post it all together here for any new readers and any of you faithful who saw parts but not the whole.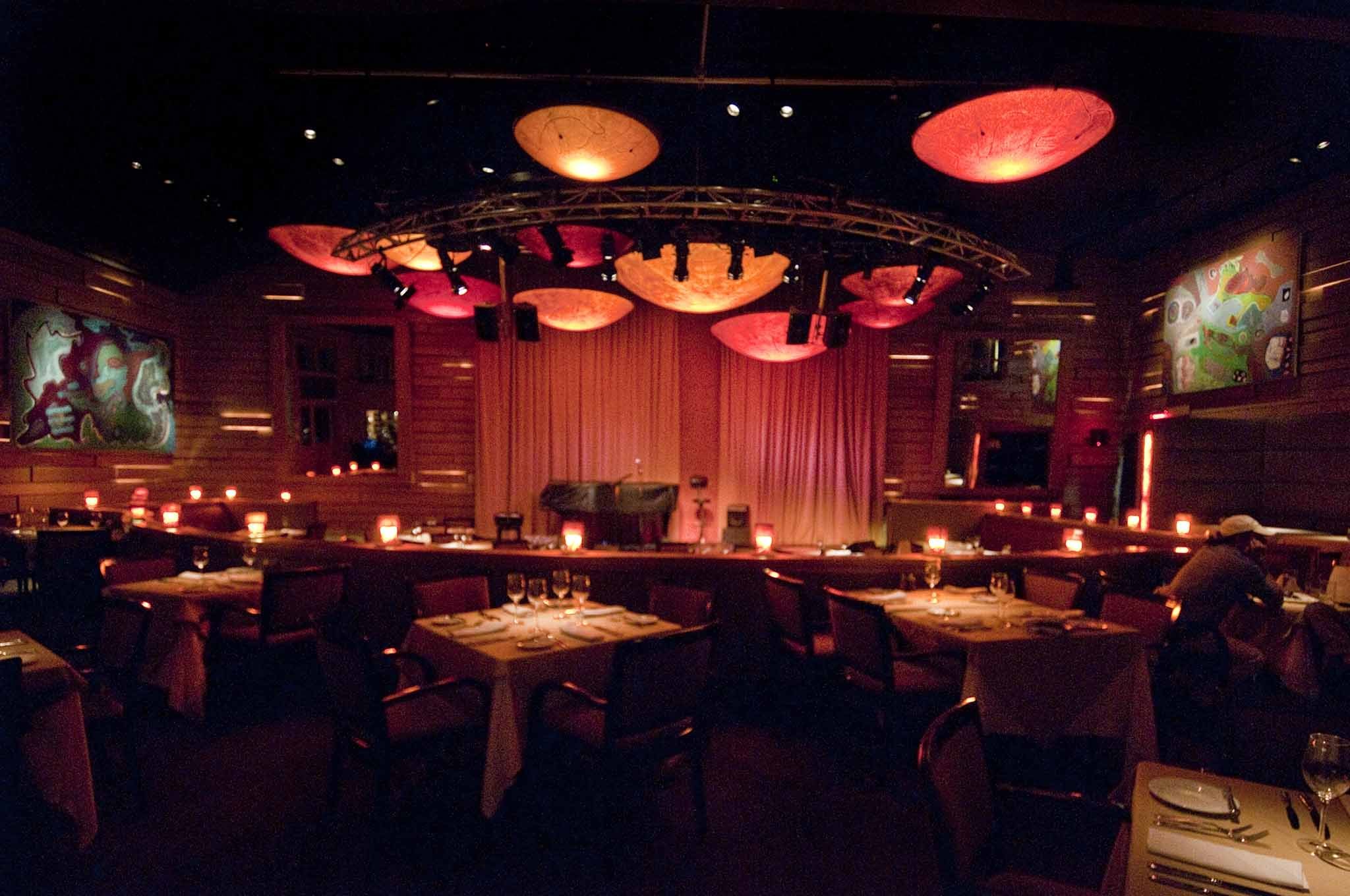 Small Town Jazz
He wears a brown suit
Although none of his patrons
Will even have a jacket on tonight
But he knows the rules
The flavor and aroma of this place
What it's supposed to be
When the piano starts
Soft and slow
And the knives and forks
Clink against the china
There have been great musicians here
One old man, back in 92
Had played bass for Benny Goodman
He was here in town to visit his sister
Not just anybody would have heard about this
But the man in the brown suit, he knew
That was business, his business
To get the best, have the best
And oh, that night was fine
Did anybody know it then
Did anyone else hear the fine control
The unhurried line that waited on the melody
If not, if they did not know it then
Then surely some day, years down the road
They'll remember that evening and won't know why
But some song they've never heard again since then
Some lonely, aching song
Will play in their memory
And they'll wish they could name it
And won't be satisfied again
Till they hear it once more
And they'll wonder
.
It took me three years to get this place up and going
I worked constantly
The kitchen sparkled
And I found musicians, you wouldn't believe where
Guys who desperately wanted to play
Guys who knew the good music, the old songs
My cook was from the back country
Up some creek and hollow
She took tiny plants that grew at the edge of a spring
And pulled the leaves and hung them to dry
And mixed them in the sauces
Nobody knew what they were
But they wanted more, always
"What does she put in that chicken?"
How many times I've been asked that.
.
After three years of not breaking even
I was ready to give up
The tax bill lay on the desk in the office
I wouldn't make payroll
.
That night two limousines came out of nowhere
British Rockers who'd played in the city the night before
"We heard about this place, man. . ."
Every table was full that night
And I sold everything in the house
Their bassist sat in on "Moonlight Becomes You"
I had eight tables then and
Every one left five hundred bucks
I acted like I knew this was going to happen all along
Because I knew it would
.
May through August I had honeysuckle on every table
White tablecloths and crystal vases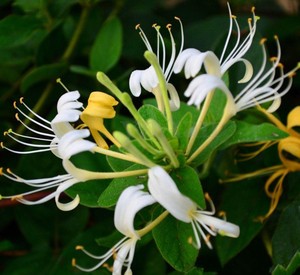 .
The Baptist pastor brought his wife
She looked like a million bucks then
"Don't you ever close this place" she told me
She was like a young girl in my place
"You got a little bit of heaven right here" he said
"Pray for us," I said
He knew the importance of romance
And that, really, was my whole point
They danced.  She winked at me.
.
I had a room for hats and coats
And for a while a girl who worked at the door
Took them, and gave tickets
That was in the day when there were five pieces in the band
Sax and trumpet
On top of that rhythm, that weaving piano
.
I had some of my biggest crowds on snowy nights
People had to get out
And they braved that crummy river road
Nine miles of it
To get out here beside the river
Where the music wafted and the lights were low
One night a couple came in
Glossy with the cold
Both of them tall
Her hair long and raven-black
He gave me a twenty for
A corner table
Never seen them before or since
Never will forget them
.
In early summer Delores
Found raspberry brambles on the riverbank
And brought bucketfuls to the kitchen an hour before we opened
We served them with cream
.
And tonight I stop and listen again
As the saxophone blows the sad
And thoughtful first lines of "Don't Explain"
I make myself still and I rest
And I remember that this is why I am here
Stop, world.  Think on the beautiful.
This is my inspiration
And what I have given the world
.
Years ago a young man from town
Brought his prom date here
It must have taken her twenty minutes
To pick up the vibe of my place
She looked around, self-conscious,
Wondering where all her friends had gone
Where was the Beatle and Beach Boy music?
My waiter knew what to do
Called her "Madam"
Told her that she'd chosen well
After then she took the floor with her beau
And melted into his arms
Like it was meant to be
.
There were nights in early fall
When I opened the windows of the club
And let the sweet, soft warmth of the Indian summer
Filter through the dining room, the dance floor
.
In late spring the days were so long
That the sun flooded the west windows
Till the band had finished its first set
The place felt like somewhere else, then
Like some open air bistro
Perched on a cliff over Highway One
Looking west to the Pacific
And the band played something
That moved along, drummer on the wood block
Tap, tap, tap
.
February second was the Hampton's anniversary
He who fought in Guadalcanal
She who waited and welcomed him home
Every year, the same
Table number four, steak for him, fish for her
And the band played "The Nearness of You"
And the Hampton's danced
Smiling like teenagers
.
What you try to do when you start out
You try to get it right
It's an elusive thing
You can do everything right
And still miss
The musicians tell me the same thing
You play rock and roll
And it's always there
Whatever that "it" is
The chords, the beat, the melody
It's all the same there
But with jazz
Things are more moody
You've got to know your chops
Your instrument
But there are nights where
It won't go together
No matter what you do
It's those other nights that you live for
When it works better than you thought
It ever could
And you hear yourself thinking
Yeah, this is it.  I knew it could be this way
There were nights
Those you'd least expect
Some dank, raw evening in early March
Wind blowing.  The leftover grime
Of winter everywhere
Your guitar player doesn't make it at all
And something happens and
The music slows down
And time slows down
And the place and everybody in it
Feels a surge of energy and joy
.
It was a surge that healed and forgave the past
And promised the future
That said that anything that had been missed
Would come again
And that everything that had been lost
Would be found
copyright 2017